Millions of teams suddenly forced to suddenly work from home have flocked to Zoom. And why not, Zoom offers a great option to quickly and easily communicate with each other.
However, there have been reports of some teams experiencing issues with Zoom
Strangers guessing the Zoom conference link and trolling participants.
A Zoom conference being too ephemeral and the inability to continue the conversation later – a lack of persistence.
The inability to have ongoing chats
If you feel like Zoom is not the ideal fit for you, here are a few alternatives
uShare.to is a video conferencing and group chat solution. Highlights:
Persistent workspaces for teams
Audio/video conferencing
Screen sharing
Group chat
Share files, tasks, calendars, notes, contacts etc.
Slack
Slack is a leading team communication solution. Highlights:
Persistent workspaces for teams
Group chat
Audio/video conferencing
Screen sharing
Share files and notes
Microsoft Teams
Teams is Microsoft's team communication solution. Highlights:
Persistent workspaces for teams
Video/audio conferencing
Screen sharing
Share files and notes
Works with Microsoft products
Uber Conference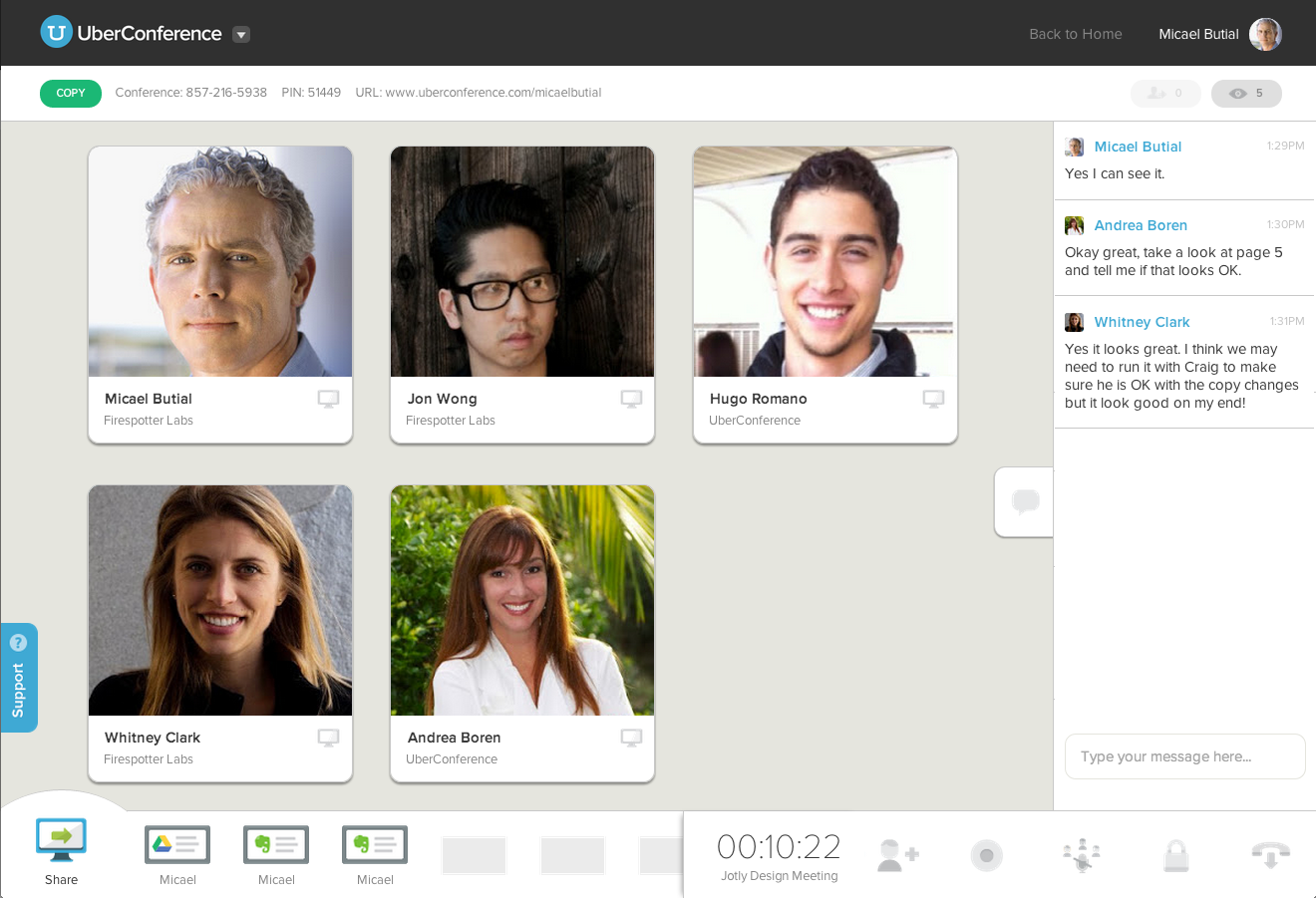 Uber Conference is a web conferencing solution for ad-hoc conferences like Zoom. Highlights:
Audio/video conferencing
Screen sharing
Dial-in conference numbers
Call recording
Cisco Webex
Webex is the original web conferencing solution. It is great for ad-hoc conferences and webinars like Zoom. Highlights:
Audio/video conferencing
Screen sharing
Conference recording